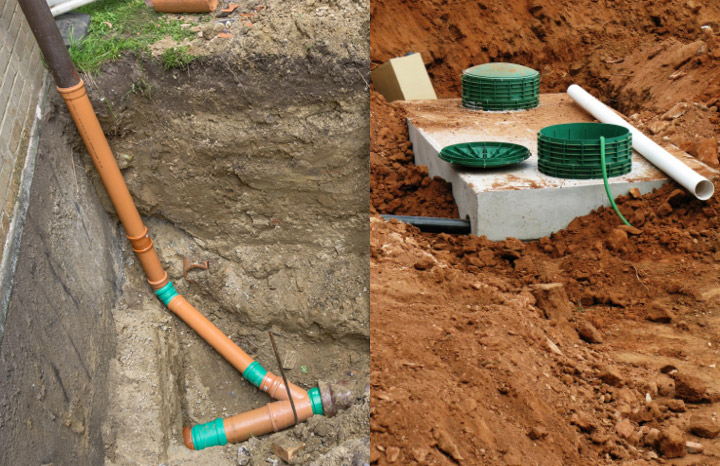 If your sewer line is backed up, allow our technicians to get to the source of your problem and provide you a permanent fix. Whether it's back up in your basement, toilet or tub you likely have a clogged sewer line. We will determine if a sewer repair can be done or a complete sewer replacement.
Older sewer lines can become susceptible to allowing tree roots into the line which cause these clogs, and they also can collapse on themselves. If your clog is caused by cracked or root intrusion sewer line, act quickly and call our licensed technicians today.
Sump Pump Installation & Repair
Leach Field Scoping & Clearing
Sewer lines need to be repaired or replaced because of these issues.
Corroded Pipes
Cracked lines
Broken lines
Blocked Lines
Tree Root Intrusion
Leaking Lines
If you need a sewer line repair or replacement, you can rest assured that we offer the right fix and an affordable price. We will show up quickly and diagnose and determine the most appropriate solution.
Looking for a reliable plumbing contractor in the Tri-Cities area? Call Reliable Rooter, your Pasco, Kennewick & Richland reliable plumbers!